Most women already understand the value of sun protective clothing – from protecting against skin cancer to preventing signs of aging, UPF clothing is becoming increasingly more popular with ladies who want to save their skin.
Sun protective clothing offers a wide variety of styles, fabrics, and colors to fit any taste and budget. While these types of clothing are most popular in the summer, UPF clothing can be worn all year long as it protects you from UVA/UVB rays no matter the season.
Let's dive into the different types of UPF clothing for women:
1. Sun Hats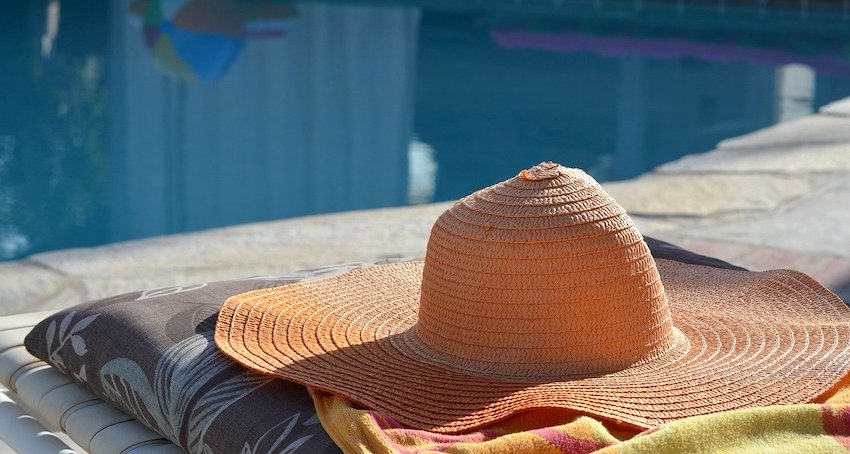 There are a wide variety of women's sun hats on the market specifically designed to protect the face and neck area from the sun's UV rays.
Ideally, you'll want to look for a wide-brimmed, preferably UPF-rated hat. The larger the brim, the more coverage you'll get!
Sun hats can come with a variety of beneficial bonus features that may be desirable depending on where and when you plan on wearing your sun hat.
Some impressive extra features we've seen include:
Expandable brims
Side panels to cover more of your chest and neck area
Decorative material around the brim that can be unfurled into a scarf for additional protection
Foldable panels to make a hat super packable and travel-friendly
2. Long-Sleeved Sun Shirts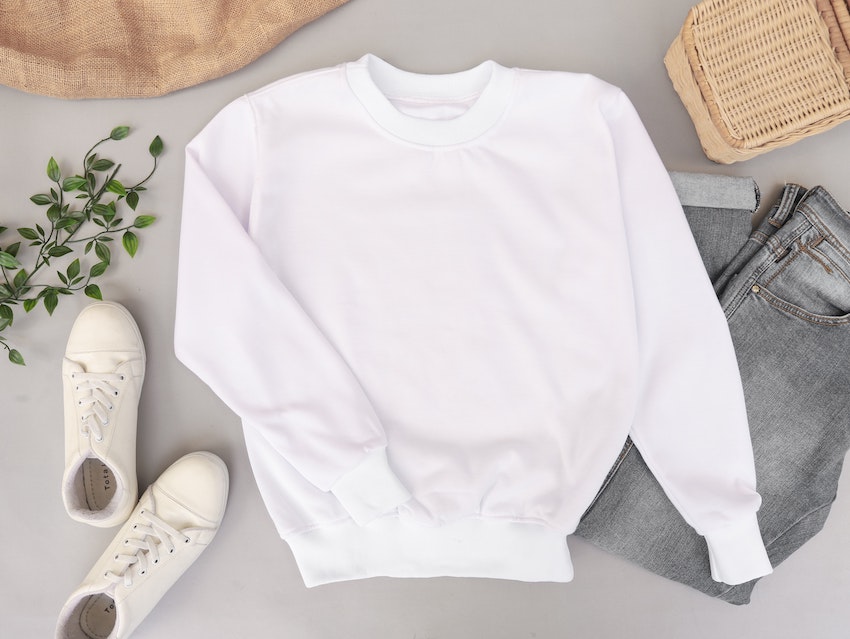 Long-sleeved UPF shirts are the most effective at providing UV protection for the arms.
While any long-sleeved shirt can provide some degree of protection, UPF-rated clothing is specifically designed to protect the wearer from harmful UV rays.
Standard long-sleeved shirts can come in a variety of fabrics, and not all materials are adequate for significant sun protection. Materials with wider weaves still allow for plenty of sun to filter through, potentially burning your skin even when covered.
UPF-rated long-sleeved shirts are made with specific materials designed for maximum sun protection, with tight fabric weaves that only let minimal amounts of light through. UPF clothing also usually comes with moisture-wicking features that move sweat away from your skin and onto the clothing's surface, where it can quickly be evaporated.
This allows for UV sun shirts to protect you from the sun while keeping you feeling cool through breathable and lightweight fabrics.
3. Sun Scarves and Shawls
These UPF accessories are designed to protect the wearer from sunburned shoulders and back.
While a UPF-rated shirt will cover up your arms, the material may not extend far enough to keep your upper neck and lower back area safe. UPF scarves and sun-protective shawls are specifically designed with long lengths that can be wrapped around the neck and draped over your shoulders for extra protection.
4. UPF Jackets and Zip-Up Hoodies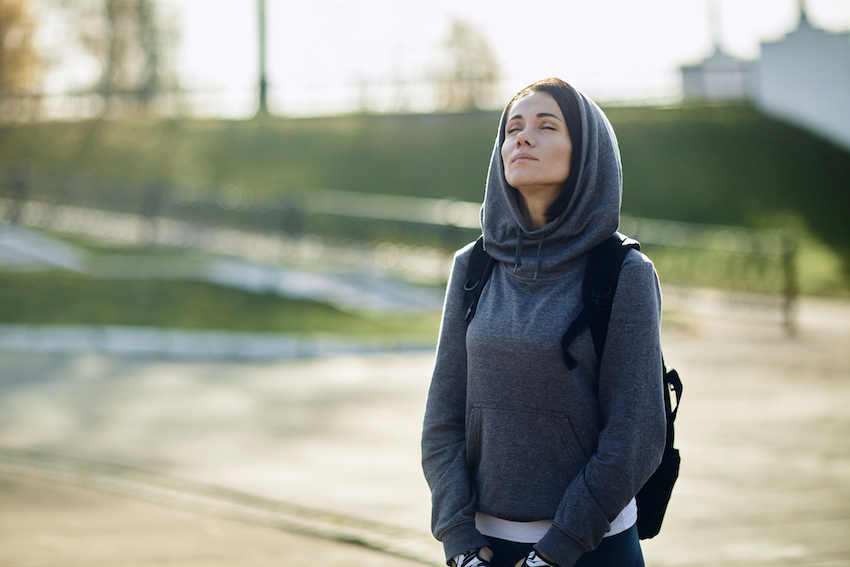 UPF jackets and hoodies are ideal for active women who want UPF protection outdoors, even when the weather is a bit cooler.
Sun warriors know that cooler temps don't necessarily mean you're out of the danger zone – chillier sunny days can still do significant UV damage to your skin.
Just like UPFs shirts, UPF jackets and hoodies will have tight heavyweight weaves that are capable of protecting against harmful sun rays.
5. Sun Protective Gloves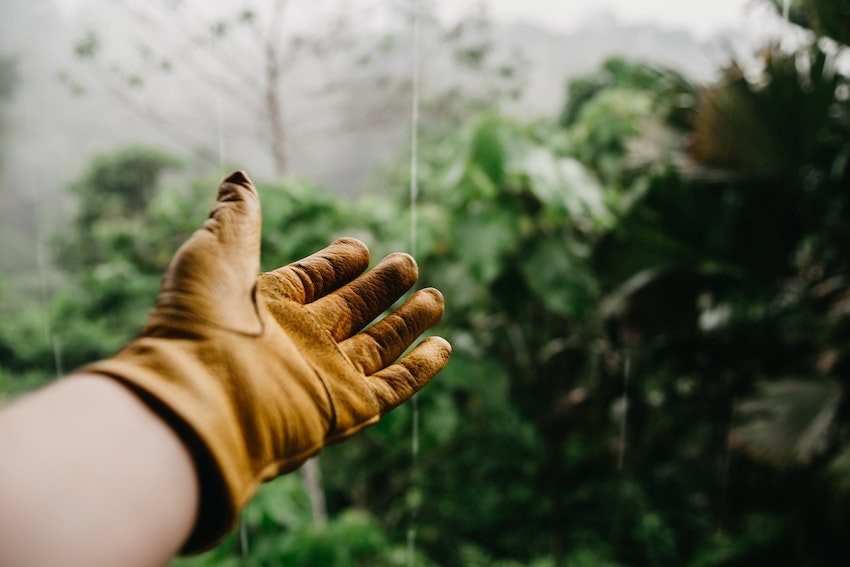 Our hands are a part of our body that often goes overlooked when it comes to sun protection.
While UPF shirts and jackets cover most of the upper body, you still have a lot of skin on your hands that's exposed! Wrinkled, sun-spotted hands are a major sign of aging, so hand protection shouldn't be neglected.
Our hands are a high-risk body part for UV damage, making UPF sun protection gloves an important consideration for your wardrobe. Of course, many folks choose to disregard gloves and cover their hands with sunscreen instead.
However, for those engaging in sports like golf or tennis, where gloves may also provide a stronger grip and a competitive edge, opting for UV gloves can provide the best of both worlds.
6. Sun Sleeves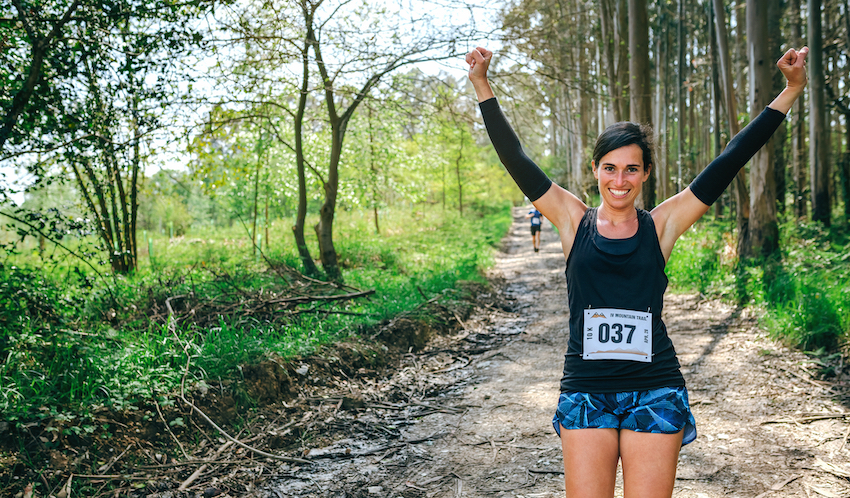 Sun sleeves are another UV-proof accessory that is essential for full-body sun protection.
Sun sleeves tend to be more popular with men than women, with most women opting for long-sleeved sun shirts or shawls rather than supplementing short-sleeved shirts and tank tops with compression sleeves.
Still, sun sleeves are worth considering, especially for ladies who spend a lot of time outside in short-sleeved outfits, whether running on the beach or gardening in the yard.
Also, since sun protective clothing is so expensive, sun sleeves can be a great way to buy a smaller piece of UV clothing that still manages to offer fantastic protection.
---
Women's SPF clothing can provide huge benefits to those who spend time outside. Sun protection clothing can eliminate the need to apply and re-apply sticky sunscreen, saving time while keeping your skin safe.
Did we miss any of your favorite pieces of women's UPF clothing? Any other essential articles of sun-protective clothing we overlooked? Let us know in the comments!